I've told y'all before about how I'm a big fan of Marilyn Denis. [Sidenote: have not watched The Marilyn Dennis Show since that initial viewing at BFF Debbie's].
Back when Mar hosted Cityline, I watched pretty much every day (thanks to the beauty of my VCR and later the PVR). [Sidenote: I still have not watched more than three episodes since the end of the Marilyn era].
Every Friday on Cityline, it's "Fashion Friday." A guest expert will feature one or two stores or lines of clothing, and there will be a mini-fashion show. My two favourite guest experts, bar none:
Lynn Spence and Sandra Pittana
Sandra:
(source)
Lynn:
(source)
Put either of them with Marilyn, and I'd literally be laughing out loud for the entire hour.
One of my favourite bloggers also posts a Fashion Friday entry, from time to time. Gina (The Fitnessista)  – not to be confused with this favourite Gina!) has an awesome fashion sense. I loved her latest FF entry – can I please have that lace dress??! – and the clothing styles featured.
So for something a little different today, I'll share five styles and looks that most excite me for Spring 2011! [Sidenote: I'm not a huge fashionista, but DO enjoy shopping, esp with Mom!]
1. anything Lululemon, for day-to-day wear. Just let me loose in the store. On second thought, better not – that would be way dangerous.
(source)
Just one example of the 417 items I could buy in a nano-second.
2. I ♥ graphics!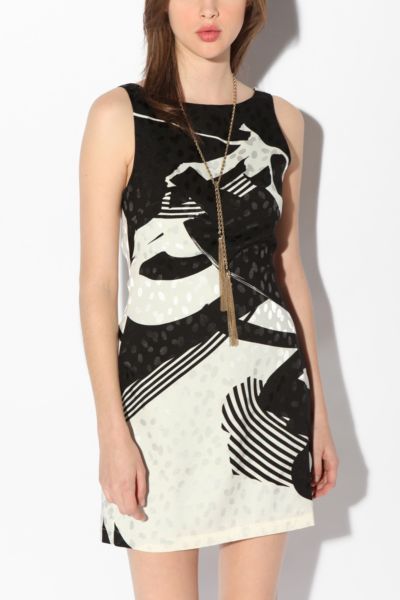 Urban Outfitters: Lazerade Gogo dress
3. "Bohemian casualness"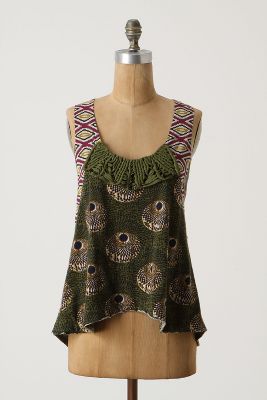 Anthropologie: Ibos tank
4. Fun Tshirts: I have a tshirt weakness. Seriously. I will show the collection some day. I keep buying them. I would buy this one.
Bluenotes: Owl Hoot Tee ($10!!)
5. "The Missoni Look," we'll call this one. Vintage, classic, bright, uniqe – that about sums up my fashion likes!
(source)
Will you be shopping for new spring clothing? What's on your wish list and/or what will you really buy?
I'm going to shop in Aruba, I hope! Also, I buy a lot of casual wear. Dresses interest me but I truly get more wear out of tshirts, hoodies, leggings, and denim shorts!